Stop & Smell The Donuts ~ Culbert's Bakery
When I finally decided to do this blog, I was determined that I would only do it as long as I could find ways to stay positive, encouraging, relatable and fun. One other big caveat was that it help me grow as a person. As we emerge from what seemed like a very long winter, I want to take the month of May and focus on gratitude.
I find it easy to get caught up in all the noise of life. I love photography because it forces me to pause, to look and to appreciate things … from an exquisite Lake Huron sunset, to my beautiful person when she smiles, to my family and friends and to so much of what surrounds me … and yes, even including a simple cream puff from Culbert's Bakery in Goderich.
So, let's ignore the madness for a few minutes and just stop, and smell the donuts.
Culbert's has been one of the happy things in thousands of people's lives for decades. We grew up with the famous "cream puff" and the iconic building on West Street. Below, you'll find a chat I had this week with Darren Culbert, a 3rd generation Culbert to own the bakery. We talked about the history, the up & downs and in case you haven't heard, it's for sale!
I stopped in at Culbert's recently. It was a rainy Saturday morning and the Bakery was just minutes from opening …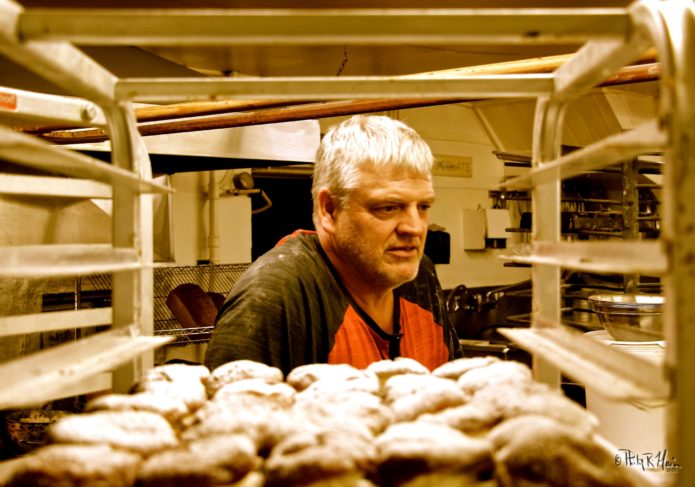 Click on the images below to take a look at the full-size image!
Be sure to follow Culbert's on Facebook and check their website HERE
Stay well friends. Until next time, you know what to do …
#Stop And Smell The Donuts
#ProsperAndStayAlive
#PassThe CreamPuffs