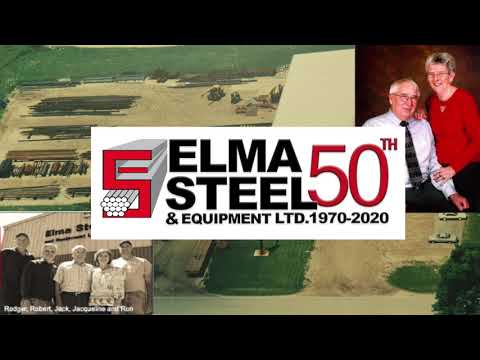 Elma Steel And Equipment LTD
Since 1970 Elma Steel and Equipment LTD, has earned its reputation as "The Great Steel Place". With facilities in Listowel, Owen Sound, and Cambridge, they carry one of the most diverse steel inventories in southwestern Ontario.
Stocking… pipe, tubing, angle, flat bar, beams, rebar and more…They are also CWB certified! Elma steel realizes the importance of supplying the steel requirements of all their customers. From the handy person to large manufacturing and construction companies, customer service, competitive pricing, quality products and outstanding customer service. They take pride in being part of their customers' success.
For all your steel needs rely on Elma Steel and Equipment LTD, your great steel place. Great people, great product, great service. Listowel, Cambridge and Owen Sound, and online at elmasteel.com