Life, Death & All The In-Between
It's been a crazy 6 months. There have been days when I opened my Facebook page and thought for just a second that I'd accidentally gone to an obit page. So much loss this winter. At times it's been heart wrenching.
I was five years old the first time I saw a body in a casket. It was my great-grandmother lying in the front room of her home where visitation was taking place. I don't know why, but the memory as it plays in my mind all these years later, is in black and white. Maybe because she was of the Brethren in Christ tradition and wore a black dress and bonnet (?)
The next death experience I remember was when I was 12 and my grandfather passed away quite unexpectedly at just 57 years old. I came in from morning recess that day at Robertson Memorial Public School and was given a message that I was to go straight home. I arrived to many tears and a flurry of packing as my family prepared for our trip to Welland where he, my grandmother and aunt lived in a small house on Carleton Ave. I remember very little about the events that surrounded his death and funeral, other than a vivid memory of him lying in his coffin, that pops into my mind from time to time, in … believe it or not, sepia tones. I know … it's a little weird.
When I was in high school I went through a stage where I fancied myself a poet. I took a selection of them once to my English teacher for some feedback. I can't remember much of what he said other than, "You really have a fascination/preoccupation with getting old and dying don't you?" He wasn't wrong. I still find cemeteries a beautiful peaceful place to walk and connect with the past.
I've often said I've been having an existential crisis since I was 5 years old … I don't know why but I feel like I might think about it more than a lot of people. I have an intense fear of death but also a strange fascination with it and of wanting to understand more, be more, do more.
I've reached the age where I'm starting to lose people: public and high school teachers, a few school mates, some acquaintances/friends. There have been three such cases in the past week.
*****
So … all of that just to get to this. I've spent a LOT of time in my life pouring through self help books and seminars and really wanting to figure it all out … life, death and all the in between. As chaotic as my brain's filing system is, there are a couple of files from the past year that consistently find their way to the top of the pile lately.
One is a book I read about a year ago. I don't read nearly as much as I should but "No Cure For Being Human" by Canadian author, PhD, bestselling author, podcast host, and professor, Kate Bowler, is a book I couldn't put down. You know the whole, I laughed, I cried thing? … I totally did. I could cut and paste a whole bio on Kate but instead, I'd like you to encourage you to read one or more of her books. After years of self help addiction, she gave me a whole new perspective and a sense of freedom from always needing answers and trying to figure it all out.
One short paragraph I want to share with you is a little out of context for the things I'm addressing here but it gave me a ridiculously warm feeling about end of life. It got me in the feels like nothing I've read for a very…very long time, if ever. Kate is painting a picture here of the graveside service for her mother-in-law, right next to the farm where she spent her life. It's a sunny October day.
"We cry and hold hands while the grandkids ruin their funeral clothes by climbing all over the nearby hay bales.
The crops have been harvested so the fields are spare, and the family looks so beautiful standing there, restless with love. Before we leave for North Carolina, I make my own plans accordingly. I buy plots of land for our own graves near the edge of the farm because, someday long in the future, we will sleep together under the snow as another grandson mends the wooden fence next to the barley." ~ Kate Bowler  from "No Cure For Being Human"
Full disclosure: I welled up again while typing that.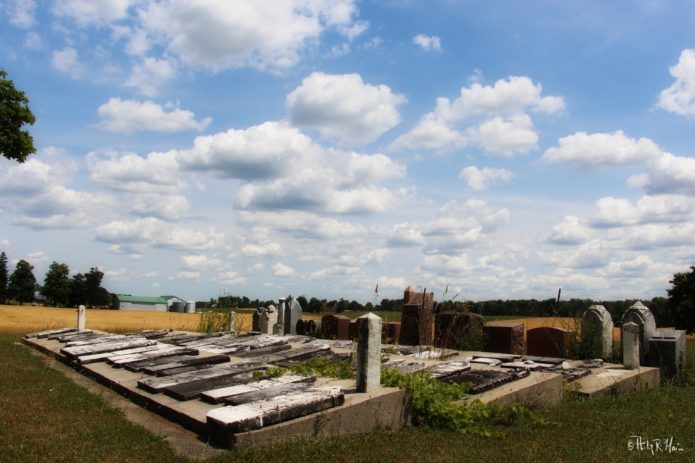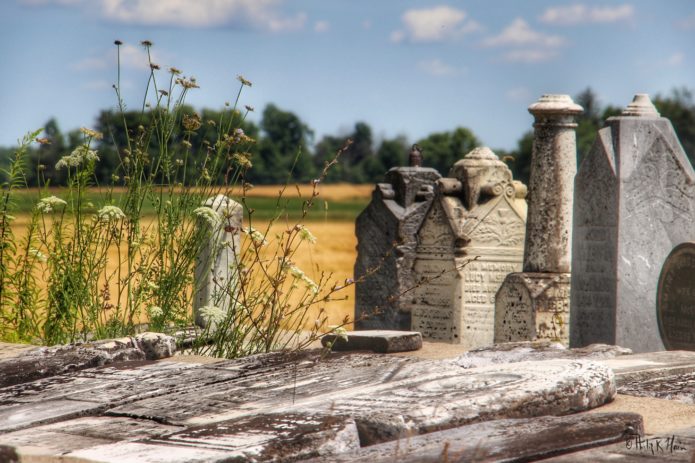 Images: St. Helen's Cemetary on St. Helen's Line
The second file I've thought of a lot recently, is from a video I saw a few months ago when singer/songwriter David Crosby passed away where he said:
"I think the world's in pretty shitty shape … pretty hard shape. I think music is a lifting force. I think it makes things better, it makes people happy. I think that I don't know how much time I have, I could have two weeks … I could have ten years … I'm sorta towards the end of my life … we know that. However much I got isn't really the significant thing, it's what I do with that time right? … and it looks to me that the only contribution I can make, the place that I can help, is to make more music and do it really well. And spend whatever time I do have trying to make it better … trying to make more music. So, that's what I'm doing. I'm … you know, old and confused and you know, crazy as I always was … and stoned on top of it. But, I'm pretty happy and I think I'm making good choices"  ~ David Crosby on his legacy (2021)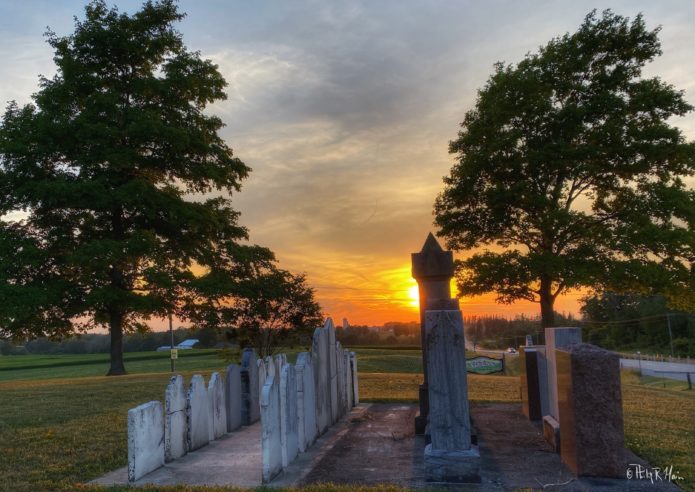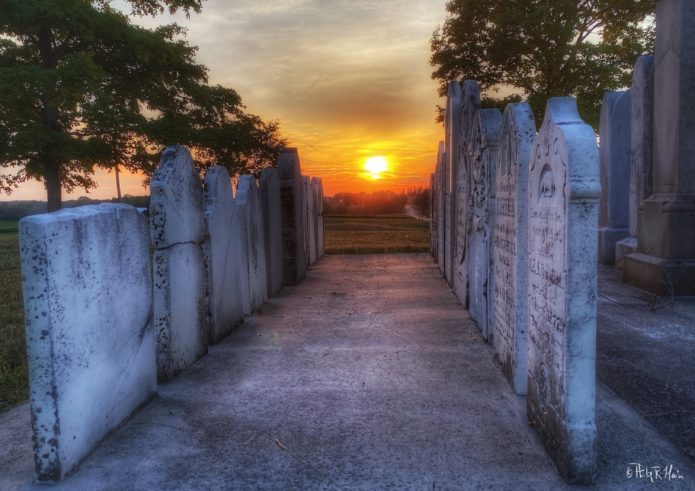 Images: Lutheran/German Evangelical Cemetery between Blyth & Auburn
Are you still reading?
The point of all this is simply to say this is where I'm at in my life. Still fearful, still curious, still wanting to understand it all but I'm also in a place where I want to celebrate more. Maybe stop needing answers that don't exist? Maybe let go of the illusion that I have control of things none of us really have control of?
On March 20th, it will be exactly 65 weeks until I turn 65 years old. The plan is to launch a podcast to accompany this blog. The "A Life is Good" Podcast will focus on 65 things in the next 65 weeks that make life good in Midwestern Ontario and will include interviews and commentary from people in our community who help to make this an amazing place to live. I'll be asking you for a little help when the time comes. #65Before65
Beginnings are often beautiful … Endings inevitable … But right now. Where we are, let's just celebrate together.
Stay tuned.